Critical Thinking In Business Bob Schoenberg Penn
Profiles of CCT Teachers and Advisors
Core faculty, Science in a Changing World track faculty, Program Assistants, Part-time faculty, and Associates from other Departments are important members of the CCT Community. Here are their profiles, contact info, office hours, and links to syllabi.
Core faculty
Lawrence Blum
(Professor of Philosophy and Distinguished Professor of Liberal Arts and Education) has written two books in moral philosophy (
Friendship, Altruism, and Morality
; and
Moral Perception and Particularity
), dealing with issues of compassion, friendship, moral motivation, moral development, community, and morality during the Holocaust. Currently he works in race studies and multicultural education, especially the moral dimension of those areas, and is the author of the prize-winning 2002 book,
"I'm Not a Racist, But...": The Moral Quandary of Race
. Larry teaches "Issues and Controversies in Antiracist and Multicultural Education" (CCT 627) and has given workshops on antiracist education to K-12 teachers in a variety of settings.
CV
Phone: 617-287-6532
Email: lawrence.blum at umb.edu
Office: W-5-012
Office hours:
CCT courses (with links to syllabi): CCT 627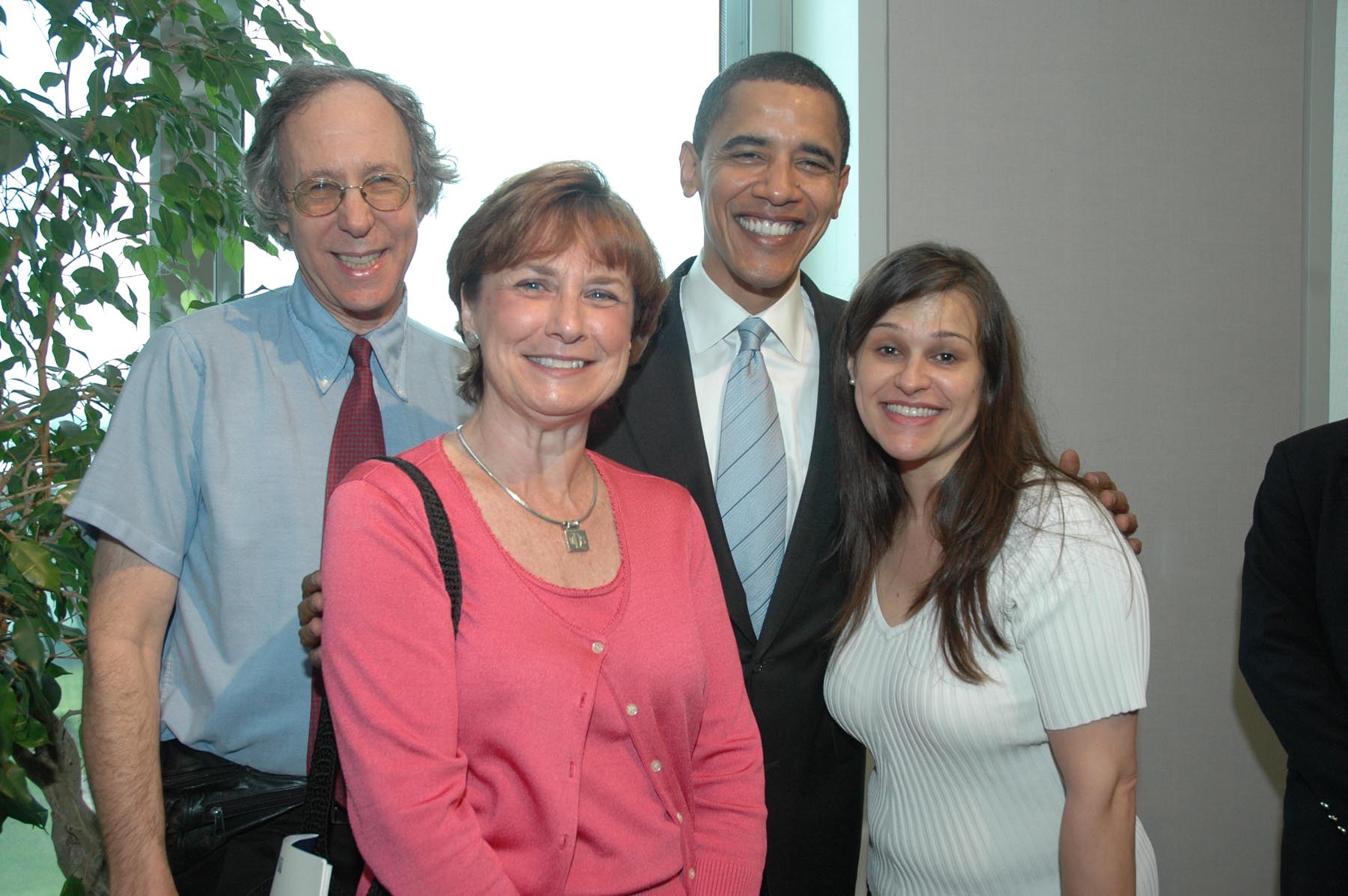 ---
Orin Davis
(Lecturer, CCT Program) is a self-actualization engineer who focuses on enabling people to do and be their best. His consulting work focuses on maximizing human capital and making workplaces great places to work, and his research focuses on self-actualization, flow, creativity, hypnosis, and mentoring. Dr. Davis is the principal investigator of the Quality of Life Laboratory and the Chief Science Officer of Self Spark. He earned the first doctorate in Positive Psychology from Claremont Graduate University and did his baccalaureate degree in Neuroscience at Brandeis University.
Email: professor.orin.davis at gmail.com
---
Nina Greenwald
(Senior Lecturer, CCT Program) is an educational consultant, national teacher trainer and keynote speaker with specializations in critical and creative thinking, problem-based learning, multiple intelligences, and gifted education. An elected member of the Danforth Associates of New England, an organization of selected higher education faculty distinguished for excellence in teaching, she has taught courses in creative thinking, critical thinking, and humor for the program for over a decade. Her publications include articles on teaching thinking and problem-based learning (PBL), teaching gifted children, and teaching thinking through multiple intelligences. She is former director of K-8 programs to develop critical and creative thinking for a Massachusetts educational collaborative, and an advisor to the exhibits department of the Museum of Science, Boston, on the development of innovative exhibits that engage visitors in thinking and problem solving. Nina is a founding member and past president of The Massachusetts Association for Advancement of Individual Potential (MA/AIP), an advocacy organization in behalf of gifted education.
Her published articles include instructional models for teaching thinking and curriculum for gifted students. Curriculum publications include those which promote thinking and problem solving in science for the Massachusetts Society for Medical Research, The National Institute of Health, The American Medical Association,The New England Aquarium, and NOVA. She is co-author of a chapter on cultural impediments to creative development in
Fostering Creativity in Children
, Allyn and Bacon, 2001. Her book,
Science in Progress
, containing authentic issues and dilemmas in biomedical science, and a PBL model for guiding students in the use of this material, has been adopted by the Pennsylvania State Department of Education as a basis for promoting instructional reforms in science education. Currently, she is collaborating on a new book focused on concept-based teaching of biology with two colleagues from the University of Wisconsin, Madison.
CV
Phone: 617-287-6523
Email: nlgreenwald at Comcast.net
Office: W-2-142-03
Office Hours: Tuesdays 1:30-3:30 (when teaching)
CCT courses (with links to syllabi): CCT602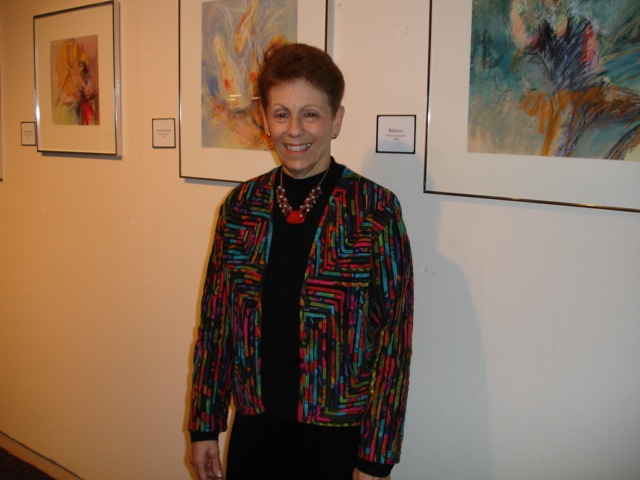 ---
Arthur Millman
(Associate Professor of Philosophy) teaches in the Philosophy Department as well as in the CCT Program. For CCT, he regularly teaches "Critical Thinking" (CCT 601) as well as "Foundations of Philosophical Thought" (Phil 501). He is in the process of developing a new course that explores recent developments and controversies and relates critical and creative thinking to applied and professional ethics. Arthur's research is in both the philosophy of science and applied ethics, and he has worked to help students with the integration and application of critical and creative thinking in a wide range of areas including elementary and secondary education and business.
CV
Phone: 617-287-6538
Email: arthur.millman at umb.edu
Office: W-5-020
Office hours
CCT courses (with links to syllabi): Phil 501, | CCT601, | CCT694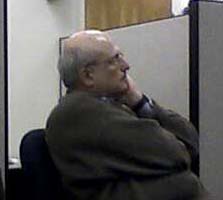 ---
Carol Smith
(Professor of Psychology, retired)
I joined the Critical and Creative Thinking Program in 1980, when I was hired as an assistant professor in Psychology who would participate in the CCT program. Over the years, I have taught several courses in CCT: Advanced Cognitive Psychology (Psych 550/CCT651) a required course in the CCT Program; Children and Science course (CCT 652) a specialty course in the science track of CCT, and the Seminar on Scientific thinking (another specialty course in the science track of CCT co-taught in the past with Prof. Arthur Millman in the Philosophy Department.)
My research focuses on characterizing student intuitive theories (in particular, student matter theories and epistemologies of science) and understanding the dynamics of conceptual change both in children and adults. My research with children has examined the role of models, analogies, and metaconceptual understanding in facilitating the process of conceptual change within schooling contexts as well as the general impact of schooling on metacognitive development. I have also collaborated with Arthur Millman in the Philosophy Department in doing a case study of the reasoning processes used by Darwin in the development of his theory of natural selection, based on an analysis of his scientific notebooks.
Most recently, I have worked on several teams (sponsored by the National Research Council of the National Academy of Science) that are developing and exploring the idea of organizing K-12 science standards, instruction and assessments around long-term learning progressions in particular domains-most specifically a long-term learning progression for understanding matter and the atomic molecular theory. I view learning progressions as hypotheses about how knowledge can evolve, given key instructional experiences, from the initial ideas students have in preschool (lower anchor) to the ideas of modern science that are the target of instruction (upper anchor). These hypotheses are constrained by prior cognitive developmental research on children's initial conceptions and our understanding of processes of conceptual change; they are also actively tested through long- term teaching studies, such as the one I am currently working on with researchers and developers from TERC who are working with students in grade 3-5. I also served on the NRC's Committee on Science Learning, K-8, which authored Taking Science to School-a book synthesizing current developmental, learning, and instructional research that informs K-8 science education. A central argument of that book is that enhancing students' understanding of science involves weaving together four "strands" of development: developing students' knowledge, use, and interpretation of scientific explanations, developing students' abilities to generate and evaluate scientific evidence and explanations, developing students' understanding of the nature of scientific knowledge and how it develops, and developing students' ability to participate productively in scientific practices and discourse. Further, promoting these developments requires careful attention to critical and creative thinking, reflection, and student, voice, motivation and identity.
In my work with CCT and M.Ed. students, I have taught them how to devise and analyze clinical interviews in order to assess student thinking and conceptual understanding. I have also worked with them in creating curriculum interventions that would enhance both students' domain specific knowledge and their metacognitive understandings of how knowledge is created and justified in science.
CV
Phone: 617-287-6359
Email: carol.smith at umb.edu
Office: McC 4-265
Office Hours:
CCT courses (with links to syllabi): Psych550/CCT 651 | CCT 652 | CCT694

---
Denise Patmon
(Associate Professor of Education, Curriculum and Instruction Dept.)
Denise Patmon is an Associate Professor of Education in the Curriculum & Instruction Department at the University of Massachusetts/Boston since 1995. Previous to her tenure at UMASS/Boston, she was a full-time faculty member at Wheelock College and in the CUNY system at Lehman College, Hiroshima Japan campus. Teaching in the Boston and Brookline Public School systems accented her early teaching career experiences (more...)
Phone: 617-287-7618
Email: Denise.Patmon at umb.edu
Office: W02-143-10
CCT courses (with links to syllabi): CRCRTH 630 Creativity and Criticism in Literature and Art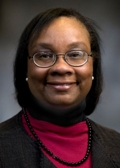 ---
Peter Taylor
(Professor, CCT Program) I joined the Critical and Creative Thinking (CCT) Program in the Graduate College of Education (now College of Ed & Human Development) at UMass Boston in the fall of 1998 and continue to enjoy new challenges teaching experienced educators, other mid-career professionals, and prospective K-12 teachers (see blog). Working in the CCT Program also provides opportunities to promote reflective practice in ways that extend my contributions to ecology and environmental studies (ES) and social studies of science and technology (STS). In those fields I focus on the complexity of, respectively, ecological or environmental situations and the social situations in which the environmental research is undertaken. Both kinds of situation, I argue, can be characterized in terms of "intersecting processes" that cut across scales, involve heterogeneous components, and develop over time. These cannot be understood from an outside view; instead positions of engagement must be taken within the complexity. Knowledge production needs to be linked with planning for action and action itself in an ongoing process so that knowledge, plans, and action can be continually reassessed in response to developments -- predicted and surprising alike. In this spirit, ES, STS, and critical pedagogy/reflective practice have come together for me in a project of stimulating researchers to self-consciously examine the complexity of their social situatedness so as to change the ways they address the complexity of ecological and socio-environmental situations. (See my book Unruly Complexity: Ecology, Interpretation, Engagement, U. Chicago Press, 2005, and Intersecting Processes blog.) Recently, I have begun to take these interests in a new direction through historical and sociological analysis of social epidemiological approaches that address the intersections of environment, health, and development. Through collaborations in and beyond the College of Ed.* I also seek to promote a vision of critical science and environmental education that extends from improving the teaching of scientific concepts and methods to involving citizens in community-based research. (* See Program in Science, Technology & Values, Intercollege faculty Seminar in Science and Humanities, New England Workshop on Science and Social Change, Science Changes twitter, Intersecting Processes blog)
This project had its beginnings in environmental and social activism in Australia which led to studies and research in ecology and agriculture. I moved to the United States to undertake doctoral studies in ecology (Harvard 1985), with a minor focus in STS. Subsequently I combined scientific investigations with interpretive inquiries from the different disciplines that make up STS (working, among other places, at U. C. Berkeley and Cornell), my goal being to make STS perspectives relevant to life and environmental students and scientists. (This is evident in my contributions to a book I co-edited,
Changing Life: Genomes, Ecologies, Bodies, Commodities
, U. Minnesota Press, 1997.) Critical thinking and critical pedagogy became central to my intellectual and professional project as I encouraged students and researchers to contrast the paths taken in science, society, education with other paths that might be taken, and to foster their acting upon the insights gained. (In 2009, I received the Chancellor's Award for Distinguished teaching.) Bringing critical analysis of science to bear on the practice and applications of science has not been well developed or supported institutionally, and so I continue to contribute actively, to new collaborations, programs, and other activities, new directions for existing programs, and collegial interactions across disciplines (see review).
CV
Phone: 617-287-7636
Email: peter.taylor at umb.edu
Office: W-2-157
Office hours: by signup, or by arrangement
CCT courses (with links to syllabi): CCT649 (PPol 749)CCT692 | CCT694 | CCT693 | CCT640 | CCT645
Website: www.faculty.umb.edu/peter_taylor/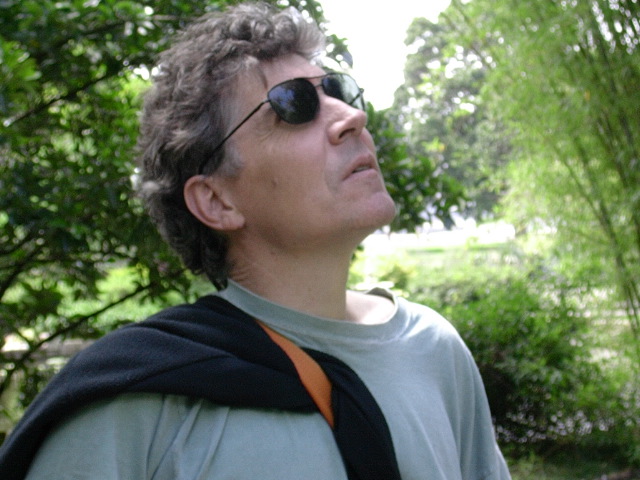 ---
Science in a Changing World faculty
CCT core faculty: plus:
Arthur Eisenkraft,
PhD, New York University (Center for Math & Science in Context; science education, especially active physics)
Dr. Eisenkraft?s research interests include development and evaluation of curriculum, assessing technological literacy, new models of distance learning, transfer of learning, problem based learning models, pedagogical content knowledge, integrating science and sports, and how to bring quality science instruction to all students including those from traditionally under-represented minorities. He is Director of the Center of Science and Mathematics in Context (COSMIC). (www.cosmic.umb.edu)
Website
Email: Arthur.Eisenkraft at umb.edu

---
Fadia Harik
(Teacher Ed. program /Math Department; mathematics education; instructor of CCT650)
She has spent years teaching mathematics to a wide variety of students from engineering students, to prospective elementary teachers. She has also spent a lifetime teaching and developing teacher education programs for prospective and in-service teachers. Among the projects/grants she has led and/or participated in are: Seeing Mathematics project at the Concord Consortium; Telementoring Teachers in Math and Science project at Boston College; Mathematical Inquiry Through Video Cases at Bolt Beranek & Newmann. Harik has authored articles and book chapters on constructivist practice, fostering inquiry in mathematics classrooms, and dynamic explorations of geometry and algebra. Her interests have continually been on ways to unravel the processes of inquiry as well as the obstacles to inquiry in the mathematics classroom at the middle, secondary and collegePhone: 617-287-7355
Email: fadia.harik at umb.edu
Office: W-2-092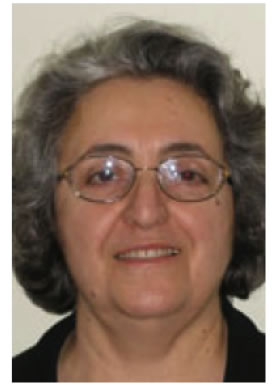 CCT courses: CRCRTH 650
---
Rachel Skvirsky
(Biology Department; biology in a social context, especially genetics and molecular biology). At the undergraduate level, she teaches Genetics, a course that covers classical, bacterial, and molecular genetics and Biology of Human Disease for non-science majors. At the graduate level, she teaches Molecular Genetics of Bacteria and direct graduate research. In the summer, she teaches Cell Biology and Genetics?A Human Approach to middle and high school teachers through the NSF-sponsored Boston Science Partnership. This course emphasizes science content, while modeling hands-on, inquiry-based teaching strategies. In addition to teaching genetics and cell biology at various levels, she is interested in providing research experiences for undergraduates, maximizing student diversity in the sciences, and pursuing aspects of science education and pedagogy.
Website
E-mail: rachel.skvirsky at umb.edu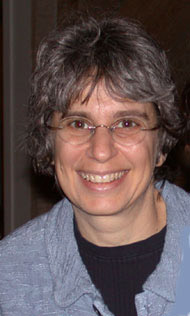 ---
Rob Stevenson (Biology Department; citizen science; technological change, values & institutions)
Research in his laboratory focuses on physiological ecology applied to conservation biology and on biodiversity informatics for citizen science. The physiological work is centered on biomechanics and energetics in butterflies and hawkmoths. Studies currently underway range from behavioral observations on feeding and time budgets to developing instrumentation to record flight patterns in the field. This conservation physiology framework is specifically being applied to migratory butterflies. The informatics work, in conjuction with Robert Morris in Computer Science, focuses on the construction of Electronic Field Guides (see http://efg.cs.umb.edu/). They are producing prototype guides, constructing and testing keys, and making field observations using new GPS and PDA tools.
Website
E-mail: robert.stevenson at umb.edu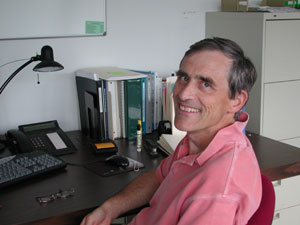 ---
Bala Sundaram (Physics Department) has research interests that include Quantum and Classical Chaos, the Quantum-to-Classical Transition and Applications of Nonlinear Dynamics in Biology and Cognitive Science.
Website
Email: bala.sundaram at umb.edu
Phone: 617 287 6055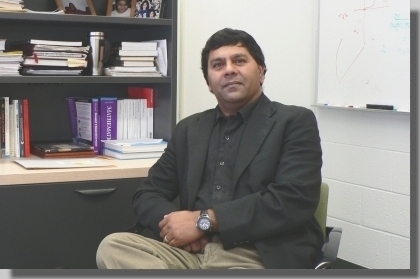 ---
Brian White
(Biology Department)
has interests in Biology Education, and in Educational Software and Multimedia.
Phone: 617-287-6630
Email: brian.white at umb.edu
Website: www.faculty.umb.edu/brian_white/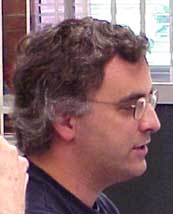 ---
Program Assistants
Jeremy Szteiter
(CCT Assistant Director and instructor CCT 601 (summer), CCT688, online CCT670, CCT692, and CCT693)
is a 2009 graduate of the CCT program. His work has centered around community-based and adult education and has involved managing, developing, and teaching programs to lifelong learners, with an emphasis on a learning process that involves the teaching of others what has been learned and supporting the growth of individuals to become teachers of what they know. He currently serves as the Assistant Coordinator in the Critical and Creative Thinking graduate program at UMass Boston, where he is the instructor for multiple online courses and helps to organize the CCT Network events. These events support the lifelong learning of the Critical and Creative Thinking community by joining alumni with current students and faculty for shared experiences that push learning beyond the formal studies.
Other recent projects include developing, teaching, and managing technology education programs for community-based organizations, and consulting on instructional design and curricula for continuing education programs in healthcare and university leadership. Stemming from an undergraduate study in Cognitive Science (Carnegie Mellon University) and his graduate CCT work at UMass Boston, Jeremy has further developed a strong focus on issues connecting learning to the contemporary digital age, through experiences ranging from Internet entrepreneurship and culture to applications of artificial intelligence. Other interests include applied theater, philosophy of film, hiking, and music.
Email: Jeremy.Szteiter at umb.edu
CCT courses (with links to syllabi): CCT670 (online) | CCT688 | CCT692 (online) | CCT693 (online)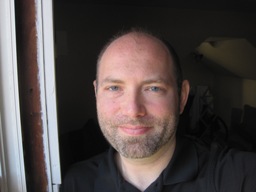 ---
---
Part-time faculty
Allyn Bradford
(part-time instructor of CCT616 and 618 online, CCT Program) regularly teaches CCT616, Dialogue Processes, through Continuing Education and the Teamwork part of CCT618, Creative Thinking, Collaboration, and Organizational Change (plus the whole course on-line).
Allyn has a strong background in organizational and human resource development. A Congregational Minister for 12 years, he worked at Synectics Inc. for 6, and then became an Independent Consultant and Trainer. In addition, he is currently teaching at both the college and graduate levels, using a highly innovative approach which makes extensive use of group process and action learning.
Among the education centers where he has designed and conducted training are the American Management Association, the American Society of Training Directors, the Association of Field Service Managers, the Mecuri Institute in Sweden and the Accelerated Management Institute in England.
In the private sector he has designed and conducted training for such companies as Block Drug, General Foods, Avon Products, Honeywell, Digital, Stop & Shop, Johnson & Johnson, Warner Lambert, Monsanto, New England Electric, Telex, Fidelity Trust, Kodak, New England Nuclear, Burger King, FW Faxon, Becton Dickenson, Semicon, The First Years and Matritech.
In the public sector he has designed and conducted training for the Personnel Commission of the State of Idaho, the Massachusetts Rehabilitation Commission, the Office of Personnel Services of the United Nations, the Boston Neighborhood Development and Employment Agency, and Massachusetts Half-Way Houses, Inc.
Publications: He is the author of "Freedom of Information Changes the Rules" published in the Journal of Management Consulting,"Team Communications" in the Honeywell USMG Mgr. "Suspending Judgement: How to Build Teams Through Critical and Creative Thinking" in The New England Non-Profit Quarterly Journal, "Modern Art and Modern Organizations" in Context, an on-line publication and co-author of
Transactional Awareness
, a book published by Addison-Wesley.
Allyn teaches Leadership and Management and Effective Team Building at Wentworth Institute of Technology and Dialogue at U-Mass, Boston and the Cambridge Center for Adult Education.
Email: allynb at aol.com
CCT courses (with links to syllabi): CCT616 | CCT618 (online)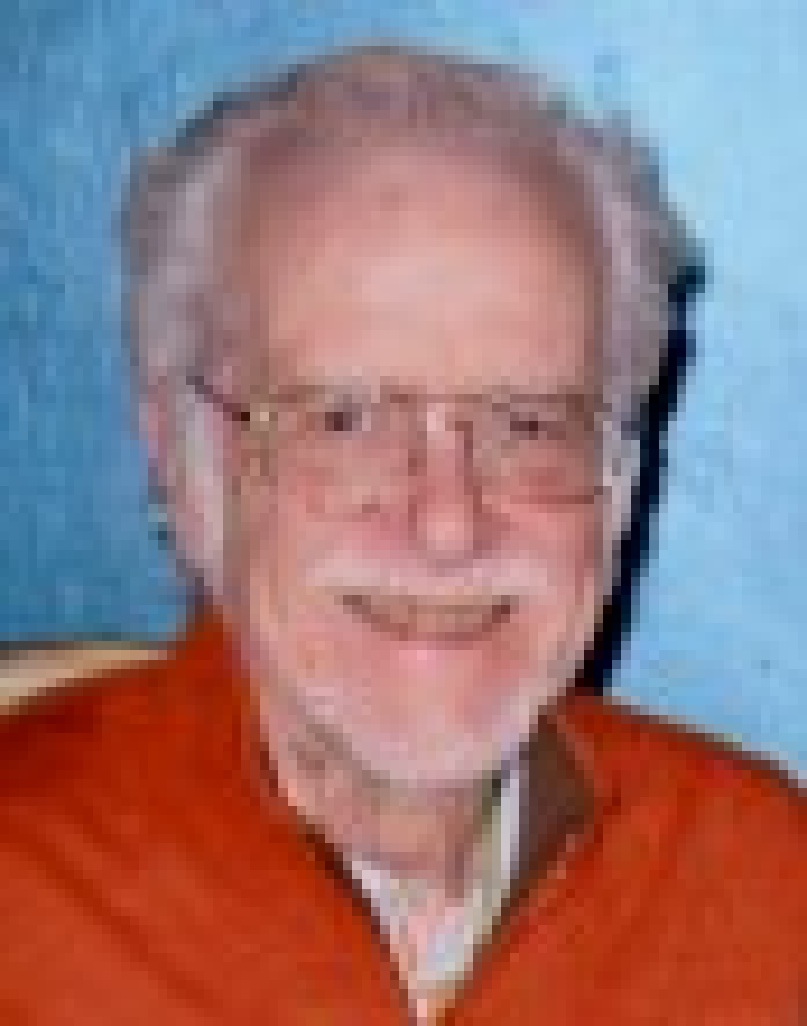 ---
Suzanne Clark
Associate Professor, Berklee College of Music
* B.M., Berklee College of Music
* M.A., University of Massachusetts
* Acoustic bass player
* Coleader of the jazz duo Trillium with guitarist Pat Drain
* Member, Stambandet
* Performances with Corey Eisenberg, Mickey Julian, Suzanna Sifter, Klaus Suonsaari, and Frank Texiera
* Recordings include "All the Nights Magic" with Pat Drain, and "Nordic Voices" and "Red Wine and Strawberries" with Stambandet, conducted by Allen LeVines
From her Berklee faculty bio:"I'm teaching a course called the Creative Flame. I developed it because I felt a class like this would have been helpful for me as an undergraduate-to learn what it means to be a creative artist and how to work at a creative process. These issues go hand in hand with technical skill. There are external components to your craft and there are internal components. You need a mixture of both, in my opinion, not just to be successful, but to sustain that success."
Email: Suzanne.clark at umb.edu
CCT courses (with links to syllabi): CCT612 (online)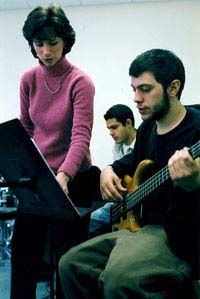 ---
Wally Clausen
(part-time online instructor of CCT618)
has been an Independent Facilitative Consultant, Clausen Associates, Weston, Massachusetts, since 196.7
Practices include assessment, research and planning (including surveys, culture studies, needs analyses, and interim reviews or evaluations of change projects); strategic planning and team building, including process design and the facilitation of planning meetings; programs for self-assessment, feedback and training; and systems work in organizational and community planning, management and related areas. Public and nonprofit clients have included Federal agencies (US Fish and Wildlife Service, Customs Service, Departments of Education and Commerce, military agencies, and others), state and local agencies (Massachusetts State Departments of Education, Public Welfare and Public Health; Quincy Public Schools; and others), and associations such as American Baptist Churches and the Massachusetts Municipal Wholesale Electric Company. Corporate work has included pharmaceutical, high technology, utility, financial services and franchise organizations.
Illustrative projects:
* Design, promotion and leadership of an arts-based event that gathered citizens and representatives of civil society to deliberate on global challenges and explore responses, including new forms of collaboration.
* Evaluation of a Massachusetts Department of Public Health Federally-funded project to support development of a strategic plan for improving integration of HIV/AIDS and substance abuse services aimed at vulnerable populations in the African American and Latino communities.
* Evaluation of an electrical utility cooperative that provides power and services to 25 - 30 towns. Initiated as a traditional utility "management audit" under circumstances of dissension and bad feeling among the towns and the 200 staff members, the project was transformed into a future-oriented planning project. "Evaluation" was reframed as a step on the path toward positive change.
Email: wclausen at comcast.net
CCT courses (with links to syllabi): CCT618 (online)
---
Delores Gallo
(Professor Emerita, CCT Program and co-instructor of CCT602 online)
one of the three original founders of the CCT graduate program, was a central member of the Program since its inception. Her interests include Creativity and Learning, Professional Development, Curriculum Design, Elementary and English Education, and Invention. She led a six year staff and curriculum development process and an Invention Convention involving over 1000 students at the Quincy Public Schools. She has been widely sought after as a speaker or as a consultant on Professional Development workshops in educational and corporate settings.
Email: delores.gallo at umb.edu
CCT courses (with links to syllabi): CCT602 (online)
---
Renae Gray
is executive director of the Boston Women's Fund. A founding member, she has been involved with the fund for more than 20 years. She has more than 30 years of nonprofit experience, having worked with the Haymarket Peoples Fund, the Women's Theological Center, and the Cambridge Algebra Project; for the past several years she has been a consultant with Visions Inc., a nonprofit consulting organization that deals with issues of race and multiculturalism. Renae has served on the boards of many groups in the Boston area. She was also involved in creation of the Funding Exchange, a national funding organization in New York.
CCT courses (with links to syllabi): CCT618
---
Olen Gunnlaugson
,
Ph.D.
(part-time online instructor of CCT616)
is an Assistant Professor in leadership and organizational development within the Department of Management at Université Laval, in Quebec City, Canada. Among other projects, he is co-developing an MBA micro program in
Complexity Studies, Consciousness and Leadership
with colleagues. Olen brings a multidisciplinary background to leadership studies. His work has been published across peer-reviewed academic publications and presented at numerous internationalconferences. His main research interests focus on dialogue and collective intelligence approaches to collective leadership, integral theory, transformative learning processes in groups and teams and contemplative approaches to inquiry.
Email: gunnlaugson at hotmail.com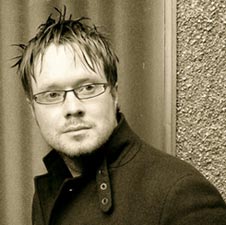 CCT courses (with links to syllabi): CCT616 (online)
---
David Martin
(part-time instructor of CCT601 & CCT655)
has served as a teacher, school administrator, director of curriculum and instruction, professor of education, and dean of education (at Gallaudet University in Washington, D.C.) before joining the UMass/Boston faculty in 2001. He holds the title of Professor/Dean Emeritus from Gallaudet University. He has carried out teacher education in critical thinking since 1978, and is a proponent of the Mediated Learning model used by the followers of psychologist Reuven Feuerstein. He has published articles, books, and chapters in the areas of social studies education, educational leadership, teacher education, deaf education, and critical thinking. His published research in the field of critical thinking (which includes three chapters in the most recent edition of DEVELOPING MINDS, ed. by Costa) has focused on the effects of critical thinking strategies on the learner, and he has investigated those effects with special populations in the USA and several other countries.
Email: davidmartindr at aol.com
CCT courses (with links to syllabi): CCT601 (summer) | CCT655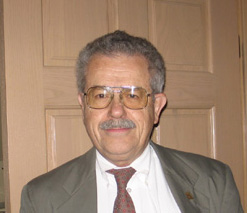 ---
Mark D. Robinson
(part-time instructor of CCT619) is a visiting scholar at the Science Technology and Society Center at University of California, Berkeley and is completing doctoral research in anthropology at Princeton University. His general interests include medical anthropology, bioethics, the social study of science (STS). His research explores issues in pychopharmaceuticalization, contemporary biomedicine and neuroethics. His specific research questions focus on emerging innovations in neuroscience and biomedicine (especially relating to pharmaceuticals and technologies) and the attendant, emerging ethical implications. His additional research interests pertain to theories of human morality generally, the role of the social sciences in ethics, and the problem of language in the biosciences. Under a fellowship from Princeton''s Center for the Study of Religion, Mark conducted research regarding metaphor-use in neuroscience research. Mark is active with Princeton's Program in American Studies and is a member of the Technology and Ethics Working Group at Yale University's Interdisciplinary Center on Ethics. His work has received acknowledgments from the Institute for Humane Studies, The Committee on Institutional Cooperation, the National Science Foundation, the National Academies of Science and Princeton's Institute for International and Regional Studies.
Mark also brings clinical and professional experience including work with the Black Coalition on AIDS, the Centers for Disease Control and Prevention, the Public Health Foundation Enterprise, the San Francisco Department of Public Health, The Heartland Alliance for Health and Human Rights, the HIV Center for Clinical Behavioral Studies at Columbia University, the Department of Behavioral and Social Science at the University of California, San Francisco, Northwestern University's Weinberg School of Medicine. Mark's publications address topics spanning neuroscience, the history of antipsychotics and new developments in stem-cell research, genetics and prosthetics. Mark is a member of the Society for Medical Anthropology, the New York Academy of Science and the American Society for Bioethics and Humanities.
CCT courses (with links to syllabi): CCT619 (online)
---
Bob Schoenberg
(part-time online instructor of CCT601)
is a graduate of the Critical & Creative Thinking Program at UMASS, Boston (MA, '92). He created and has taught the online course in Critical Thinking since 2003. Prior to teaching at UMASS, Boston, he taught Critical Thinking at MassBay Community College in Newton, MA. He has also served as a consultant and trainer to the Massachusetts Teachers Association (MTA), where he has given workshops in Critical Thinking and has taught at Regis College. Prior to teaching Critical Thinking, Mr. Schoenberg served as a software trainer and stress management consultant. He incorporates stress management into his course in Critical Thinking based on the premise that one can't think critically if one is stressed.
Bob has an extensive background in training and curriculum development. Combining his background as a software trainer, educator and curriculum developer, he provides a comprehensive and highly effective online experience for his students. He brings practical business experience to the online classroom as well. Believing that all professions can benefit from critical thinking skills he is especially interested in promoting those skills in the business world. An entrepreneur and trainer, himself, Mr. Schoenberg has written a book entitled,
Critical Thinking in Business
(Science Humanities Press, 2007).
Email: bobsch3 at gmail.com
CCT courses (with links to syllabi): CCT601 (online) (follow links)
---
Pianist
Ben Schwendener
sustains a unique voice in contemporary creative music and natural pedagogy, and is a leading authority on George Russell?s Lydian Chromatic Concept of Tonal Organization. As a critically acclaimed pianist/composer, he has created music for dance companies, film, commercials and art installations. He has also written many volumes of children?s piano music, and toured extensively throughout the U.S., Europe and Japan with his ensembles and on solo piano. His music can be heard on Label Bleu, Gravity Records and Alabaster.
Ben was an Editorial Assistant to the late George Russell. Schwendener is a certified teacher (and while George was alive, of teachers) of the Lydian Chromatic Concept. He is often invited to speak at national and international seminars. A lifelong student of jazz, Ben has learned and played with jazz legends George Russell, Ran Blake, Jimmy Guiffre, Miroslav Vitous, Andrew Hill and Joe Maneri.
Schwendener lives and creates in Boston, and teaches at the New England Conservatory, the Longy School of Music and the Rivers School Conservatory in Weston, MA. He has also taught classes in Creative and Critical Thinking through the Graduate College of Education at UMass Boston. Ben is founder and director of Gravity Arts, Inc., a nonprofit organization providing customized educational services and products for individuals, groups and corporations.
Ben has taught Creativity courses as an adjunct since Spring 2000. His website is www.benschwendener.com. Email: ben at gravityarts.org
CCT courses (with links to syllabi): CCT 630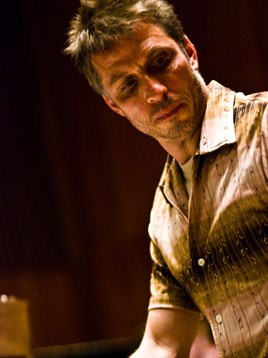 ---
Luanne Witkowski
(part-time instructor CCT602 online)
Studio artist in Boston & Wellfleet with works in collections throughout the United States. She represented by: Kingston Gallery, Creiger-Dane Gallery, & J.P. Art Market Gallery, Boston, MA; Hutson Gallery, & Provincetown Art Association & Museum, Provincetown, MA. Luanne is Communication Design Studio Manager and instructor at Massachusetts College of Art and Design, Faculty at UMass/Boston, and an independent curator/art consultant (www.lewstudio.com).
Other credits include:
´ Founder/Director, Efka Project: artists pursuing further experience, exposure & education.
´ Basic Training: courses & workshops in the (w)holistic approach to the studio experience.
´ Studio Management Development: Fine Art and Communication & Environmental Design Studios, Massachusetts College of Art
´ Creativity 602 Online: Co-Faculty with Delores Gallo
Memberships include:
Kingston Gallery, United South End Artists, Provincetown Art Association, Mission Hill
Artists Collective, Boston Open Studios Coalition, Community Alliance of Mission Hill
M.A. Critical & Creative Thinking, University of Massachusetts/Boston(UMB)
B.F.A. Art History & Fine Arts/Printmaking, Massachusetts College of Art (MassArt)/Boston
Special & Art Education, Lesley College/Cambridge
Workshops: Provincetown Art Association; Fine Arts Work Center, Provincetown; Art New England, Bennington,VT; Haystack Mountain School, Deer Isle, ME; Harvard University Museums.
Luanne's work will be shown in a solo exhibition at Kingston Gallery, Boston in October 2009.
A summer 2009 exhibition at Hutson Gallery in Provincetown is also planned.
She shows regularly with the Provincetown Art Association, United South End Artists, Mission Hill Artists Collective, and other groups.
CCT courses (with links to syllabi): CCT602 (online)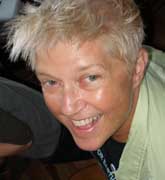 ---
Associates from other Departments
---
Janet Farrell Smith
(Philosophy Department, deceased)
---
Ted Klein
a Professor of Theology and Philosophy at the Swedenborg School of Religion, teaches Moral Education (CCT620) for CCT as well as courses in ethics and philosophy of education for the UMass Boston Philosophy Department. Among his accomplishments, Ted has: taught a variety of adult learners, including prison inmates, adults returning to school, and adults involved in career changes; developed ways to relate abstract concepts to life decisions, career concerns, and social issues; and authored a wide variety of accessible publications relating abstract concepts to practical concerns.
Email: TKlein3388 at aol.com
CCT courses (with links to syllabi): CCT620
---
Return to home | handbook | search
Last update 30 Nov. '14
FDA Approves Personalized Cellular Therapy Developed by Penn and CHOP for Advanced Leukemia
In a landmark decision for the field of cancer immunotherapy, the U.S. Food and Drug Administration (FDA) approved a personalized cellular therapy at the end of August. It was developed by the University of Pennsylvania and Children's Hospital of Philadelphia (CHOP) for the treatment of patients up to 25 years of age with B-cell precursor acute lymphoblastic leukemia (ALL) that is refractory or in second or later relapse. The approval was granted to Novartis for the chimeric antigen receptor (CAR) T-cell therapy, Kymriah™ (tisagenlecleucel, formerly CTL019). In 2012, Penn and Novartis entered into a global collaboration to further research, develop and commercialize Kymriah and other CAR-T cell therapies for the treatment of cancers. Kymriah is the first therapy based on gene transfer approved by the FDA.
Investigators at Penn's Perelman School of Medicine and CHOP, who together led research, development and clinical trials of the new therapy in collaboration with Novartis, hailed the FDA's approval as a game changer for the treatment of younger patients battling the aggressive blood cancer and a pivotal milestone in this new era of cellular therapies that treat cancer with a patient's own immune system.
"This is a turning point in the fight against B-cell ALL that opens up opportunities for patients across the world who desperately need new options," said Carl H. June, the Richard W. Vague Professor in Immunotherapy in the department of pathology and laboratory medicine in Penn's Perelman School of Medicine and director of the Center for Cellular Immunotherapies in the Abramson Cancer Center.
"We're excited and proud to have moved this CAR therapy, in collaboration with Novartis and CHOP, through all phases of development and clinical trials, established its efficacy, and now extended its reach to children across the country under this FDA approval," Dr. June added. "We hope the momentum behind the technology builds as we continue to investigate the abilities of personalized cellular therapeutics in blood cancers and solid tumors to help patients with many other types of cancer."
Kymriah is expected to be available through a network of certified treatment centers throughout the United States.
"We delivered engineered T-cell therapy at CHOP for the first pediatric patient in the world, Emily Whitehead, who was only six years old when her leukemia stopped responding to conventional treatments. Emily's cancer remains in remission, and in larger trials, we're seeing overall remission rates over 80 percent, which is a remarkable improvement upon previous treatment success rates," said lead investigator of the CHOP and global trials of the therapy, Stephan A. Grupp, the Yetta Deitch Novotny Professor of Pediatrics at Penn and director of the Cancer Immunotherapy Frontier Program and chief of the section of Cell Therapy and Transplant at CHOP.
The new treatment modifies patients' own immune T cells, which are collected and reprogrammed at the Novartis manufacturing facility to potentially seek and destroy the patients' leukemia cells. After being infused back into patients' bodies, these newly built "hunter" cells both multiply and attack, targeting cells that express a protein called CD19. Tests reveal that the army of hunter cells can grow to more than 10,000 new cells for each single engineered cell patients receive, producing high remission rates in completely refractory leukemia­—and can survive in the body for years.
"This transformational therapy for patients is the result of true collaboration between industry, academia, healthcare professionals, patients and caregivers" said Bruno Strigini, CEO, Novartis Oncology. "We thank all those involved in this historic FDA approval, which provides renewed hope to children and young adults who have had limited treatment options thus far."
CTL019 was first tested at Penn in 2010, in adult patients with advanced chronic lymphocytic leukemia (CLL). In 2012, CHOP became the first institution to investigate Kymriah in pediatric patients with ALL, the most common childhood cancer. About 20 percent of the 3,500 pediatric and young adult patients diagnosed every year with ALL in the United States relapse or do not respond to conventional treatment.
Those early-stage clinical trials, in which more than 90 percent of patients achieved a complete remission one month after receiving the therapy, led to a global registration trial in 2015, involving 68 children and young adults with advanced ALL treated at 25 centers across the world. Eighty-three percent of the patients who received a single dose of their own engineered cells achieved a complete remission.
In July 2017, an FDA advisory panel unanimously recommended approval of the therapy, paving the way for the FDA approval. After presentation of trial data and testimony from families whose children have received the therapy, one expert on the panel said this was "the most exciting thing I've seen in my lifetime."
Many patients in the ALL trials experienced a side effect called cytokine release syndrome (CRS) including grade 3 or grade 4, which includes varying degrees of flu-like symptoms, with high fevers, nausea, and muscle pain, and temporary neurologic symptoms, including delirium, but also low blood pressure and breathing difficulties requiring ICU-level care in the most severe cases. Eighteen percent of patients experienced grade 3 or grade 4 neurologic events. Patients were treated with the immunosuppressant drug tocilizumab or short courses of steroids to combat the symptoms.
Novartis will create a registry to follow patients for 15 years after being treated to monitor their progress and any potential future side effects.
Other trials with CTL019 therapy are also underway in the Abramson Cancer Center for adult ALL patients and those with CLL and non-Hodgkin lymphoma. Penn and Novartis are also investigating the next generation of CAR therapies for multiple myeloma, and for solid tumors, through trials in glioblastoma, mesothelioma, and ovarian and pancreatic cancer. Other CAR trials at Penn are exploring the technique for prostate cancer, melanoma and triple-negative breast cancer.
The Novartis-Penn Center for Advanced Cellular Therapeutics (CACT) opened in 2016 and hosted Vice President Joe Biden at the launch of his Cancer Moonshot initiative (AlmanacJanuary 26, 2016), cementing Penn's role as an international innovator in the development and manufacturing of personalized cellular therapies.
Additional leaders of the research include Penn's David Porter, the Jodi Fisher Horowitz Professor in Leukemia Care Excellence and director of Blood and Marrow Transplantation in the ACC; Noelle Frey, an assistant professor of hematology-oncology; Bruce Levine, the Barbara and Edward Netter Professor in Cancer Gene Therapy in the department of pathology and laboratory medicine; Michael Milone, an associate professor of pathology and laboratory medicine; and CHOP pediatric oncologist Shannon Maude, an assistant professor of pediatrics.
Adult patients who are interested in T cell therapies at Penn Medicine can call (215) 316-5127 for more information.
For information about the Cancer Immunotherapy Program at CHOP, please call (267) 426-0762.
Editor's Note: The University of Pennsylvania has licensed some technologies involved in these studies to Novartis. Some of the scientists involved in these trials are inventors of these technologies. As a result of the licensing relationship with Novartis, the University of Pennsylvania receives significant financial benefit, and some of these inventors have benefitted financially and/or may benefit financially in the future.
US News Rankings
In the newly released 2018 US News & World Report rankings of colleges and universities, Penn is once again ranked eighth overall among national universities.
The Wharton School of the University of Pennsylvania has retained its #1 post as the best undergraduate business program in the country, which it has held for many years. It is also ranked #1 in four specialties: finance, insurance/risk management, marketing and real estate; it ranked #2 in three specialties: international business, management and production/operations management; #3 in quantitative analysis/methods; #4 in accounting and #5 in entrepreneurship.
Penn's School of Engineering and Applied Science was listed #25 (tied with Harvard, University of Maryland-College Park, University of Minnesota-Twin Cities and University of Southern California) for engineering schools whose highest degree is a doctorate.
Penn made the list of national universities with the largest proportion of international undergraduate students in the 2016-2017 academic year with 12 percent.
Reappointment of Vice Provost for Research Dawn Bonnell
Provost Wendell Pritchett announces the reappointment of Vice Provost for Research Dawn Bonnell, who was initially appointed to a five-year term in 2013 (AlmanacJuly 16, 2013).
"As I begin my tenure as Provost," said Provost Pritchett, "I am delighted that Dawn Bonnell has agreed to extend her service to the Penn community. A pioneer in nanotechnology and the founding director of Penn's Nano/Bio Interface Center, Dawn is one of our most vital and admired research leaders. Over the past four years, her leadership and vision have driven enormous progress in this essential area of our mission. She has worked across the University in establishing the Penn Center for Innovation, developing the Pennovation Center, and supporting the evolution of Pennovation Works, which are central to fostering innovation at Penn—and across the entire Philadelphia region. She has led our parallel efforts to diversify the University's research portfolio, creating stronger partnerships with industry, seeding emerging research areas, and encouraging startups and spinouts that bring the impact of Penn research to a wide public audience."
Vice Provost Bonnell is the Henry Robinson Towne Professor in the School of Engineering & Applied Science. As Vice Provost for Research, she develops and implements policies that promote research excellence across the University; manages key elements of the University's research infrastructure, including grant administration and research compliance; and guides the strategic efforts of the University in advancing research commercialization. She also serves as a champion for the research enterprise at Penn, leading research collaborations across Schools, exploring new areas for research and representing Penn to local, regional and national constituencies.
Report of the Ad Hoc Consultative Committee for the Selection of a Provost
The Ad Hoc Consultative Committee for the Selection of a Provost was convened by President Amy Gutmann on December 14, 2016. During its four months of work, the full Committee met on 10 occasions and reported its recommendations to the President on April 13, 2017. The Committee members were:
Chair
J. Larry Jameson, Executive Vice President of the University for the Health System, Dean of the Perelman School of Medicine, and Robert G. Dunlop Professor, PSOM
Faculty
Sigal Ben-Porath, Professor, Literacy, Culture, and International Education Division, GSE
Ezekiel Dixon-Román, Associate Professor, SP2
Julie Fairman, Nightingale Professor in Nursing; Chair, Biobehavioral Health Sciences Department; Director Emerita, Barbara Bates Center for the Study of the History of Nursing; Co-Director, RWJF Future of Nursing Scholars Program, Nursing
Kelly Jordan-Sciutto, Chair and Professor of Pathology, SDM
Carolina Lopez, Associate Professor of Microbiology and Immunology, Vet
Michael McGarvey, Associate Professor of Neurology at the Hospital of the University of Pennsylvania, PSOM
Katherine Milkman, Associate Professor of Operations, Information and Decisions, Wharton
Eve Troutt Powell, Christopher H. Browne Distinguished Professor of History and Associate Dean for Graduate Studies, SAS
Santosh Venkatesh, Professor of Electrical and Systems Engineering, SEAS, and Chair-Elect, Faculty Senate
Melissa Wilde, Associate Professor of Sociology, SAS
Christopher Yoo, John H. Chestnut Professor of Law, Communication, and Computer & Information Science, Law; Director, Center for Technology, Innovation & Competition, Law School
Students
Kat McKay, C'17 (President of the Undergraduate Assembly)
Gaurav Shukla, student in the Master of Medical Physics Program, SAS (President of the Graduate and Professional Student Assembly)
Jane Xiao, C'17 (External Chair of the Student Committee on Undergraduate Education)
Fan (Alex) Yang, doctoral candidate, SEAS (Vice President of the Graduate and Professional Student Assembly)
Ex Officio
Joann Mitchell, Senior Vice President for Institutional Affairs and Chief Diversity Officer
The search was supported by Adam P. Michaels, Deputy Chief of Staff in the President's Office, and John Isaacson, John Muckle and Gregory Esposito of the executive search firm Isaacson, Miller.
The Committee and its consultants conducted informational interviews and consultative meetings with individuals and groups throughout the Penn community, as well as many informal contacts, in order to better understand the scope, expectations, and challenges of the Provost's position and the opportunities facing the University in the years ahead. These consultative activities included full Committee meetings with Provost Vincent Price; Executive Vice President Craig Carnaroli; Vice Provosts Anita Allen, Dawn Bonnell, Ezekiel Emanuel, Valarie Ena Swain-Cade McCoullum, Carton Rogers, and Beth Winkelstein; Dean of Admissions Eric Furda; Director of the Division of Recreation and Intercollegiate Athletics M. Grace Calhoun; and Williams Director of the Penn Museum Julian Siggers. In addition, the Chair and the Committee members held open meetings for faculty and staff. The consultants interviewed administrators throughout the Provost's Center and dozens of individuals and groups in the Penn community and sought nominations from presidents, provosts, and deans across the nation and the world as well as from leaders in government, foundations, academic societies and other organizations. Finally, members of the Committee engaged in extensive networking with Penn faculty and students, as well as colleagues at other institutions. The Committee also solicited advice and nominations from all Penn faculty, Deans, and senior administrators via email, and reviewed a variety of documents about the University.
Based upon these conversations and materials, the Committee's charge from the President, and the Committee's own discussions, a comprehensive document was prepared outlining the scope of the position and the challenges a new Provost will face, as well as the qualities sought in a new Provost. The vacancy was announced and input invited from the entire Penn community (Almanac January 10, 2016).
The Committee sought candidates with an uncompromising commitment to academic excellence, impeccable academic judgment, distinguished academic credentials and experience, and a steadfast and unwavering ethical compass. Candidates were asked to demonstrate a track record of achievement as an energetic, strong, and collaborative leader and administrator, providing evidence of a capacity to lead Penn's academic enterprise in pursuit of the University's highest priorities as articulated in Penn Compact 2020. The Committee sought evidence of candidates' commitment to diversity in all its forms (i.e., racial, gender, socio-economic, intellectual, methodological, disciplinary, etc.). Evidence was also sought of success as an interdisciplinary thinker and to realizing Penn's unique opportunities to advance the integration of knowledge through collaborative activities across traditional scholarly and institutional boundaries. Other key criteria included being a strategic, visionary and entrepreneurial leader with a proven ability to advance innovative understanding and discovery; a global outlook, with a strong commitment to leading efforts to strengthen Penn's strategic engagement with local, national and international communities; an articulate, enthusiastic and effective communicator with the highest aspirations for Penn's standing and reputation; and a commitment, ability and desire to broadly engage the University community, collaborate with the President, the Deans, and the faculty, staff and students, and function as a key member of the University's senior management team.
Over the course of its four-month search process, the Committee and its consultants contacted and considered more than 160 individuals for the position. From these, the Committee selected 12 individuals for semi-finalist interviews with the entire Committee. Based on voluntary self-identifications and other sources, we believe the initial pool of 163 applicants, candidates, and nominees contained 56 women and 107 men, and 21 African-Americans and nine Latinos. The six individuals recommended for consideration to the President included one African-American and one woman and were selected from this group of 12 semi-finalists.
On April 26, 2017, President Gutmann announced the selection of Dr. Wendell Pritchett, Gr'97, as Provost. Dr. Pritchett is a celebrated teacher and scholar of urban policy, education, civil rights and race relations, an accomplished leader and administrator, and a passionate advocate for academic excellence and civic engagement. He assumed his office on July 1, 2017 after ratification by the Trustees at their June meeting.
—J. Larry Jameson, Chair of the Ad Hoc Consultative Committee for the Selection of a Provost
Ellen Neises: Executive Director of PennPraxis
Frederick Steiner, dean and Paley Professor at the University of Pennsylvania School of Design, has appointed Ellen Neises, GLA'02, to be the executive director of PennPraxis, the center for applied research, outreach and practice at the School. Ms. Neises is an adjunct associate professor in the department of landscape architecture at PennDesign and principal at RANGE, a landscape architecture and public policy practice.
Former director Randall Mason, associate professor of city and regional planning and chair of the Graduate Program in Historic Preservation, will remain active in the development of PennPraxis and its many projects as a senior fellow.
"Randy brought serious engagement with issues of equity and inclusion to our School, along with meaningful new research opportunities for students and faculty," said Dean Steiner.
"I'm extremely proud of what PennPraxis has accomplished these past three years," said Dr. Mason. "I look forward to working with Ellen as she expands PennPraxis's advancement of social impact, collaborative practice and cutting-edge research."
Ms. Neises said, "PennDesign is unique among art, design and planning schools to have a platform to demonstrate the power of design to solve problems and advance the kind of complex, community-engaged projects that I'm excited about—ones where we begin by helping define the opportunity, convene the right mix of creative thinkers to engage the ongoing debate, and generate options that are both strategic and imaginative. Through PennPraxis, faculty and students can collaborate on live projects that open up potentials for discussion and evaluation by multiple means and audiences, and we can translate ideas and community agendas shaped in this way, into strong prototypes and built places, research and policy solutions with big effects."
Ms. Neises began as executive director on August 14, as PennPraxis launched A Year of Community-Engaged Design.
During Dr. Mason's tenure, working in conjunction with managing director Julie Donofrio, PennPraxis strengthened its ties to Philadelphia institutions while expanding the organization's reach globally. It published ambitious reports such as Civic Infrastructure: A Model for Civic Asset Reinvestment (funded by the William Penn Foundation), worked with numerous partners in the local Reimagining the Civic Commons initiative (funded by the Knight Foundation and William Penn Foundation, and organized by the Fairmount Park Conservancy), and a study of the inaugural Philly Free Streets event (with Open Streets PHL and the Knight Foundation). Praxis Dialogues convened policy makers, business leaders and community organizers in a series of public events to encourage debate on civic issues with national implications in partnership with PlanPhilly; student-led Social Impact Projects, funded by PennPraxis, supported PennDesign students' work with area nonprofits like North Philly Peace Park, the Please Touch Museum, and Southeast by Southeast to strengthen communities directly. Internationally, Dr. Mason led a conservation and training project on genocide memorials in Rwanda, and helped launch faculty-led projects in Italy and Kuwait.
A PennDesign alumna and member of the faculty since 2011, Ms. Neises specializes in areas where both physical design and policy design are needed to advance major initiatives such as climate adaptation, sustainability of high-yield production agriculture, and quality of life and economic strength of industrial and environmental justice communities. Her firm, RANGE, and Philadelphia-based firm PORT Urbanism, were recently selected by the Regional Plan Association (RPA) to develop landscape infrastructure and design strategies for the 200-mile rural belt around the New York City metro area. With Richard Roark of OLIN, Ms. Neises led the PennDesign/OLIN team's work on Hunts Point Lifelines, one of the six winning entries in the 2014 Rebuild by Design competition sponsored by the U.S. Department of Housing and Urban Development to develop contextual, scalable solutions to rebuild, protect and improve cities and towns hit by Hurricane Sandy. Her work in Pennsylvania includes an ongoing partnership with 10 municipalities and the Lehigh Valley Planning Commission to transform the 22-square mile Slate Belt through nature-based place making and economic development strategies.
Prior to coming to teach at Penn, Ms. Neises was an associate partner at James Corner Field Operations, where she helped build an international landscape architecture and urban design practice. Before earning a Master of Landscape Architecture from PennDesign in 2002, she worked for nine years on economic development, criminal justice and labor policy in New York, Alabama and Delaware. She holds a BS from Carnegie Mellon University and a Master of Public Policy from the Kennedy School of Government at Harvard.
PennPraxis will continue to be co-led by managing director Ms. Donofrio. Also a PennDesign alumna, Ms. Donofrio assumed her role in July of 2015 and has been instrumental in shaping the current mission-driven direction of PennPraxis, leading several of its Philadelphia-based projects, overseeing the student-generated Social Impact Projects, and guiding all programming and communications. Ms. Donofrio will continue this role, working in concert with Ms. Neises, managing office operations, local partnerships, and promoting engagement both within the School and with external partners.
Erin G. Cross: Director of the Lesbian Gay Bisexual Transgender Center
Erin G. Cross has been named director of the Lesbian Gay Bisexual Transgender (LGBT) Center at the University of Pennsylvania. Dr. Cross begins the new role September 13 upon the retirement of Robert Schoenberg, the Center's inaugural director who spent 35 years serving and supporting Penn's LGBTQ+ community. Dr. Cross has worked at the LGBT Center since 1998, most recently as the senior associate director.
Vice Provost for University Life Valarie Swain-Cade McCoullum said that Dr. Cross' appointment "is the very embodiment of Penn President Amy Gutmann's core tenets in Penn Compact 2020, as Dr. Cross will, with LGBT Center partners, continue to embrace its world-class mission: 'To innovate, be radically inclusive and positively impact our local, national and global communities.'"
"I am thrilled to continue my career as director of the LGBT Center, my professional home," Dr. Cross said. "Advising students, advocating for meaningful change, and building bridges across the Penn community have been, and will continue to be, my highest priorities. The LGBT Center is a welcoming space, a safe space, and an enduring space for all who enter."
"I look forward to seeing Erin take on more leadership within a Center she helped build," added Hikaru (Karu) Kozuma, associate vice provost for student affairs. "I am truly excited to work with her and continue the work to support the LGBT community at Penn."
Dr. Cross also serves as a house fellow in Stouffer College House and a Pre-Major Advisor in the College of Arts and Sciences. She is a certified domestic violence/interpersonal violence advocate and an advisor for the Office of the Sexual Violence Investigative Officer.
At Penn, Dr. Cross has taught graduate-level classes on gender and sexuality in the Graduate School of Education. Her academic work includes serving as co-investigator on research projects including the Fels Institute's Working Group on Policies Affecting LGBTQ Youth and Families and the Provost Office's Inclusion of LGBTQ Students and Topics in Professional Education. She earned a PhD from Penn's Graduate School of Education, a master's in political science from Penn State University, and a bachelor's in history and political science from the College of Wooster.